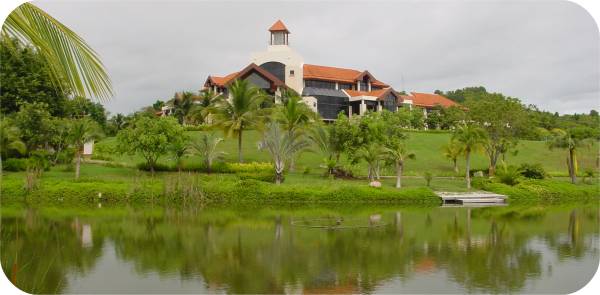 On your way to first tee at Springfield, you have this magnificent view of the club house.
In Hua Hin and its adjacent surroundings, you find 8 nice golf courses of very good quality..
Only 1 km from the hotel is Thailand´s eldest golf course located, The Royal Hua Hin Golf Club.
It was built about 80 years ago, but is still one of the most visited.
Within 30 kms radius you also find: Springfield, Lake View, Palm Hills, Majestic Creek, Black Mountain and Milford.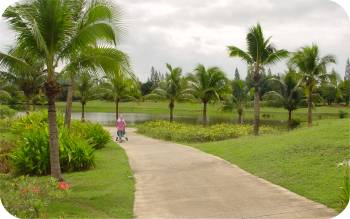 Greenfee at the golf courses varies a lot, from 1.200 Baht to over 4.000 Baht.
A mandatory caddy is 180-200 Baht. Usually after a golf round, you should give tip to the caddy. About the same amount as the caddy fee, 180-200 Baht, is common.
You can rent golf clubs for 500-1.000 Baht.
Rent a golf car is about 700 Baht per vehicle.
---