---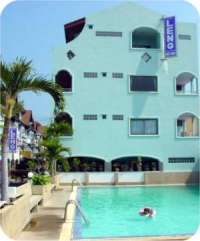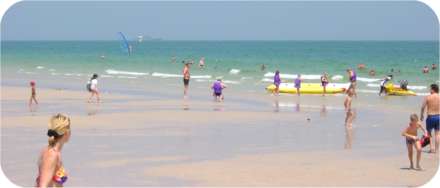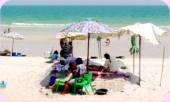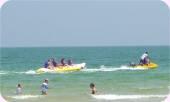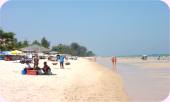 It takes 2 minutes to walk from the hotel to the beach.
Here you find the the most beautiful part of Hua Hin´s vast beach with its white and soft sand.
Not even during high season is it difficult to find a part of the beach for yourself.

The water temperature is between 26-30 degrees Celsius, depending on season.
For those who not are satisfied with just relaxing and listening to the waves there are several activities as wind surfing, banana boat riding, water scooter, massage, horse riding and more.
The pool, 12 x 6 meters, is located just in front of the hotel.